Excel completes biggest FIFA esports transfer signing in history: UK player Tom Leese joins from Hashtag United as Excel announces new FIFA jersey and EE partnership
UK esports organisation Excel Esports has signed British professional FIFA player Tom 'Tom' Leese in what's being labelled the biggest FIFA esports transfer signing ever.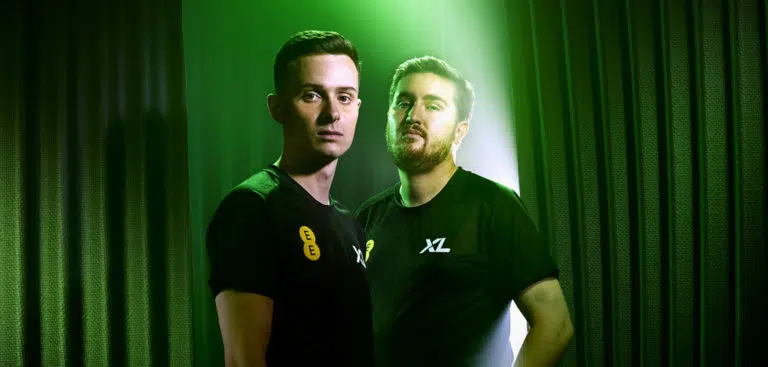 Tom joins Excel from fellow UK org Hashtag United, which last month said they received two offers for the England international, reported to be in the region of £50,000 to £100,000.
The signing marks the launch of Excel Esports' first competitive FIFA team, joining their operations in League of Legends, Valorant and Fortnite.
Today's announcement is also accompanied by the organisation signing FIFA ex-professional Nathan 'Zelonius' Horton as the team manager (pictured, behind Tom). Excel will also reveal a second player joining the squad soon.
"I want to take my competitive performance and content up another gear and continue to build myself and the growing team whilst doing this, and I feel Excel is the perfect place for me to do this. I believe we both share a vision and drive to establish ourselves as a leading team in the scene and I'm looking forward to making that happen!"
Tom Leese
The team have also bought on renowned sports and celebrity photographer David Ellis, who has previously shot the likes of Jack Grealish, Lionel Messi and Cristiano Ronaldo.
The move into FIFA seemed like a natural progression for the UK org, especially with its current ambassador, professional footballer Dele Alli, who joined Excel Esports late last year.
Excel will also work closely with EA and participating teams to drive more exposure in media and in-game assets, including offering fans an exclusive Excel out-of-game kit. The new kit will include a new Excel jersey, complete with the addition of new partner EE, following a recent expansion of Excel's partnership with BT.
Tom Leese (formerly known as Hashtag Tom) has been the number one ranked FIFA player in the world for the last two years. Bursting into the scene at the ripe age of 17, Tom began competing online against other competitive players and placed top six at his first tournament, the FIFA17 Ultimate Team Championship 2017, before going on to sign his first deal with professional team Futwiz.
Tom Leese said: "I am proud to be joining the Excel team as their first-ever professional FIFA signing! When Excel first approached me, the idea of working together definitely caught my attention. The drive within the Excel team to constantly improve and the commitment to jumping straight into the competitive FIFA space really excites me.
"I want to take my competitive performance and content up another gear and continue to build myself and the growing team whilst doing this, and I feel Excel is the perfect place for me to do this. I believe we both share a vision and drive to establish ourselves as a leading team in the scene and I'm looking forward to making that happen!"
CEO of Excel Esports, Wouter Sleijffers, added: "We are thrilled to announce to the Excel community our launch into the competitive FIFA space, as well as the signings of Tom and Zelonius. We have been following the competitive FIFA community for a while now and believe it's an area where we can strive, especially within the UK and Europe."